#NaNoWriMo 2019
It's almost time for NaNoWriMo, National Novel Writing Month. Created many years ago by Chris Baty. I first found out about it when I was looking at his book No Plot, No Problem in the relaxing couches of my favorite book shop about a million and a half years ago. I was looking through several books in a stack of titles I found about how to make your writing better. I realized after looking through it for a few minutes that people did this! Thousands and thousands (millions now) got together every year, to write a crazy fifty-thousand-word composition inside of a single month. There were rules, ideas, plans, things to follow through the month, and just before, to make sure you were on track. As it happened, it was a couple of weeks before November.
I put all the rest of the books down and left with it. I now had a mission. I was going to complete this crazy assignment, and I did. Nearly every year since then, I've gotten back in and tried it again. Sometimes I complete it and have something I can use, sometimes I either don't complete it for one reason or another or end up with little useful story and sometimes it's great. Either way, it's worth it, and each year, I want to try again. There's a part of me that considers it a writer's new year celebration. Is fifty-thousand enough for a whole novel? Is it always complete at that number? No. Who's going to stop me finishing it huh? I can chop it up any way I want. The point is, it's a good exercise, a great way to learn how to write daily words, why not make it fun?
National
Everyone needs a national pastime, that and an American Dream. I choose to add these two things together and create a pastime of novel-writing that I'm developing into my full-time gig. Separated from my regular gig for quite some time, if I ever fully return physically to what anyone can call a normal day job, I'm choosing to spend any time not in the pursuit of getting my body stronger, to writing and publishing stories. The strongest thing I feel I've got is an arm I can wave around pretty well and attached to the palm on my right hand, a stylus that in lieu of functioning fingers, I write books with, one stabbing motion at a time. Everybody has an American Dream. For some, it's the false assumption that you need a mortgage, two car payments, two=point-four children and a cat with the magical ability to teleport in and out of the laundry room, and any of the bathrooms she might be in, just not in and out of the house. For me, a family, yes but that career is just a little different, and I plan to make it work, writing novels. I could dress it up with an eagle, but do I need to?
Novel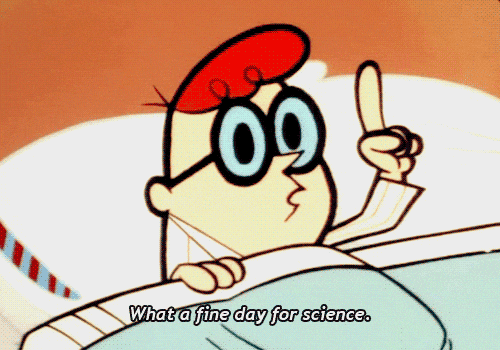 Writing That novel, or those novels has always been what I want to do. I spent a ton of time sitting around, trying to start a novel, not really knowing how to begin until I started doing NaNoWriMo, and it (the skill to) built up from several different books, and skillsets. I took a screenwriting class in college that was based on the Syd Field's Screenwriter's Workbook that was vastly helpful. I took No Plot, No Problem, as well as Joseph Campbell's Hero with a Thousand Faces and Ray Bradbury's Zen in the Art of Writing and cement, mixed them together to create the foundation on which I continue to write novels.
Writing
Everyone's got their own happy sauce on what software they like to use for writing. I prefer to use Scrivener for writing fresh prose, and Final Draft for screenplays. I like to use Microsoft Word as more of a finishing and formatting software, with photoshop for covers. Scrivener does several things I really like. It helps you organize, and gives you convenient places to drop your research, but it also has a really great iOS app for my iPad. Since it's easier for me to write on my iPad, I can do all the work there, then after a quick sync up, and the Dropbox service, it's very quickly on my laptop for creating exports for crunching together ebook files. I also do 99% of my website editing on my iPad. It's a massively useful tool and not just a game machine.
Month
So, I'm committing to writing every day of the month of November, on a single story to be a minimum of fifty-thousand words in length, which I will log with nanowrimo.org. I'll write every day, as often as I can, until this task is complete, and I can relax.
Also, having moved to South Georgia, an in my current physical state, I find myself incapable of attending or otherwise participating in any write-ins. It's not something I've done much while in Atlanta, though I did a few. Opportunity is lacking. So what I'm going to do… (breathing deeply) is committing to starting (leading?) a daily write-in as an online video chat room on the Twitch platform. I encourage as many of you as care to join, come in and get your words written. As I'll likely be writing my words during that time, there might not be much chatting going on, but I'm sure there will be some.
Live
So, not only will I do my first draft live on camera this year, but I'll also be sharing (*John Grits Teeth here…*) my iOS iPad screen during my initial draft… so you'll see every crazy rough mistake I make in my first draft to clean up later, at least as I do it. Join me for it every day in November, at least until I finish, and I plan on taking the whole month to do it.
Will anyone show up? I have no idea how it's going to work out, come cheer me on, and if you're taking a crack at it, let me know! We ought to buddy up. My username on nanowrimo is 'gaariel' with a double a. You can find me here: http://nanowrimo.org/search?q=gaariel or http://nanowrimo.org/participants/gaariel. I've never figured out how the buddy thing works there. It'd be nice to try it out. Announcements should hit twitter, and Facebook automatically if I do it right.
Idea
This, from the source so-to-speak, is where I got the idea to hold virtual write-ins. First, because I thought it might be fun, but also because I thought it would keep me honest about when I started that daily writing time, and maybe I'd meet a few people in the process too. I've set my location in Georgia to Elsewhere, even though I'm in Tifton. I was forced by illness to move to South Georgia, so I left the Atlanta group, but according to the map on NaNowrimo.org, I seem to be out in Limbo here, several hundred miles from any other groups. So, virtual write-ins it is. It's an experiment!
Title
Since it's kind of an experimental year, and NaNo is a great place to do experimental work anyway, I've decided to do an experimental novel this year called Doctor Holland's Secret Laboratory of Mysteries. I have a rough outline that I'm going to work with, but I have always wanted to take suggestions from users, and curveballs from Twitter via #nanodare posts. The hope is that It'll keep it strange and unexpected. I want to have to rework my outline constantly to keep up with unexpected twists and turns.