Annuals
Is there anything you feel the push to experience on at least a yearly basis?
Specials
Each year, I like to go through the motions of experiencing certain things, especially certain very old holiday specials. I remember that season, filled with peppermint patty commercials, where you got your one chance to see that special every year. These days everything is a click away. I could probably watch them in July if I wanted, but this is the time of year I think about it.
I love How the Grinch Stole Christmas, in the original Boris Karloff.
I love the Charlie Brown Christmas.
I love good old' Rudolph the Red-Nosed Reindeer. (I want to be a Dentist!) Heck, a huge Bumble inflatable stands outside my house right now.
I'm getting kind of old for these shows, but I figure it's my duty to see how many of these things I can continue to make a part of our Christmas.
Also, for the record, I can't stand the word special, because no matter what I do, it never looks correct to me…
Books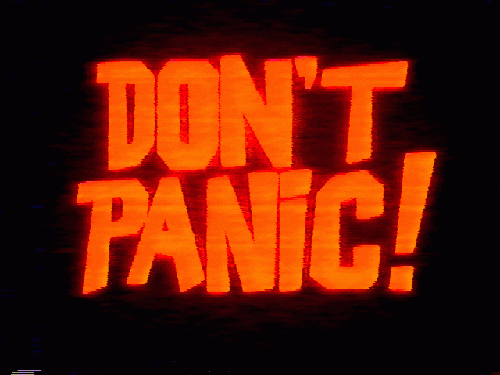 Every year, I like to experience The Hitchhiker's Guide to the Galaxy, and though the books are the primary way I like to do this, I'm almost equally happy to run through the story in radio, audio (though I love the read-by-the author version best) and there is the movie, and the old television show. I year there's another one in the works somewhere, but I'm not certain on that. If you could grab the pages and stuff them into my face, I'd be a happy camper.
Movies
I try to make sure and watch the original Star Wars at least once a year. I know I've got better things to do, but it sparks such imagination in me that I can't help it. Nothing comes closer than that to get my imagination flowing, and I never want to lose sight of what started influencing my decision making when it comes to what kinds of stories I write.
I can't say they all come out like Star Wars, but that's my story and I'm sticking to it.
(He loves Star Wars, no kidding right?)
Watch your classics. Fill your mind with them.
Show them to your kids.
Find out what they're into too.